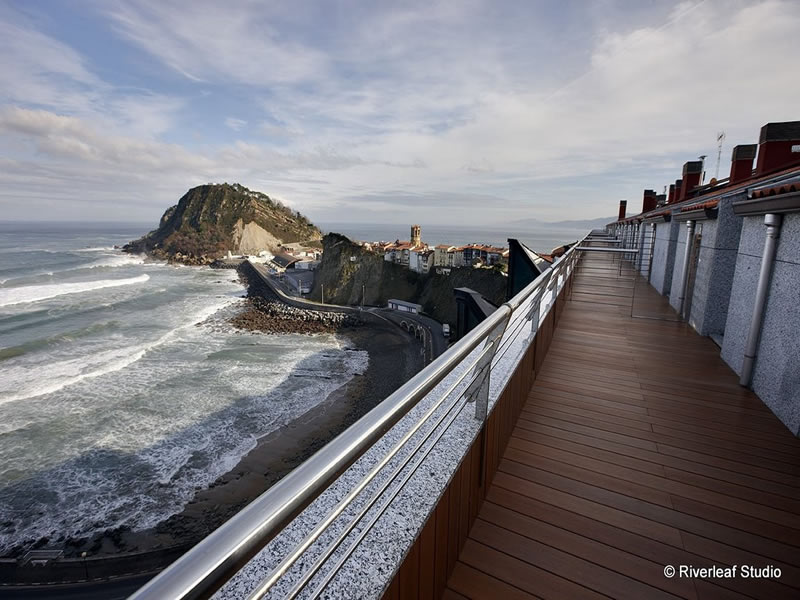 Getaria - Edificio Playa Gaztetape
PLAYA En Getaria encontramos la playa de Gaztetape, a la cual se accede por la N-634, justo a la entrada del pueblo. Gaztetape es una pequeña y atractiva playa con una longitud de 210 metros, que presenta muy buenas condiciones para la práctica del surf. Desde el edificio accedemos a la playa mediante ascensor privado.
Getaria (Gipuzkoa)
Reference: X7
From 480.000 €
Up to 480.000 €
Between 129 m² and 129 m²
Max. 3 rooms
Max. 3 bathrooms
Description
Pisos de 3 y 4 dormitorios. Vistas al mar. Terrazas

GETARIA Se encuentra ubicada a 20 minutos de San Sebastián, a una hora de Bilbao y también a una hora de Biarritz. En el paisaje se destaca el monte Antón, conocido como "el ratón de Getaria" por su peculiar forma.
Gym, Sauna
Promotion information
Developer: Playa Gaztetape S.L
Phase: Terminada